Intuitive Sharing & File Access Across OneDrive, SharePoint & Microsoft Teams
Daniel Bohan
Sales Manager
OneDrive is the central platform for powering all file-sharing experiences across the Microsoft 365 suite. Microsoft is now previewing some great new capabilities to help you access improve the way you share and find everything you need, whether you're working on your own, collaborating with colleagues, or organizing important files.
Intuitive Sharing
Microsoft has improved its file sharing capabilities to create a more intuitive experience across OneDrive, SharePoint, and Microsoft Teams that will provide a quick, easy way to share files and manage access settings across individuals and groups.
If you are working from an Office Online app like PowerPoint or Word, click the Share button in the top tool tray. The you can add the people you want to share the file and select what kind of access you want – Can edit or Can View (no edit access). If you are using a desktop app, go to the File menu and click Share from there.
If you just want to send a link, you can get that from the same pop up window.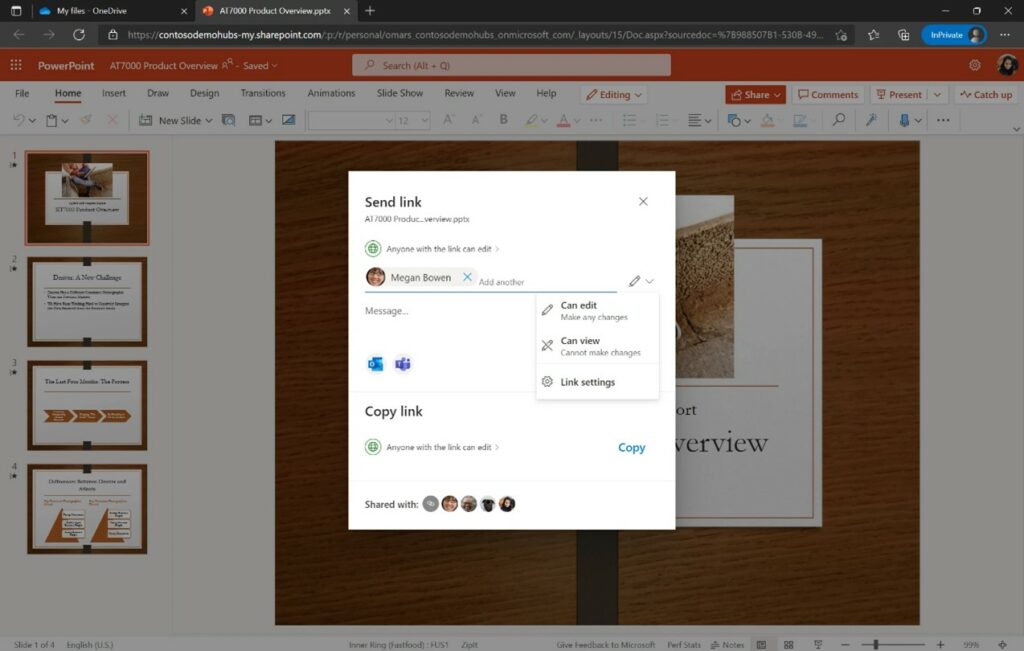 You can also apply some customisable link settings such as who can access the link and blocking download.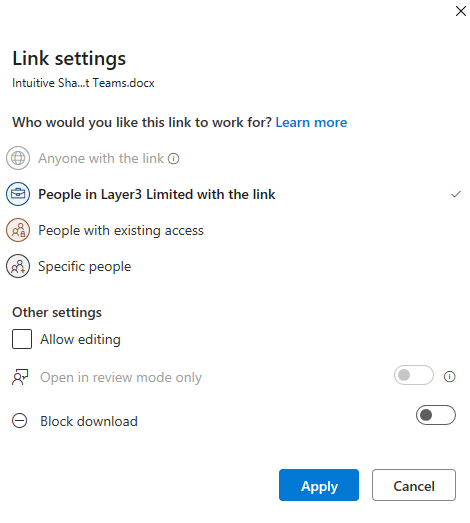 View Recent Files and Updates
The recently redesigned OneDrive Home experience will now surface your most recent files as well as new file activity updates. This will allow you to see everything at a glance and quickly prioritize where to start working. Your work can also be filtered by file type (.docx, .pptx, .xlsx, and .pdf) using the buttons at the top of the Recent file list.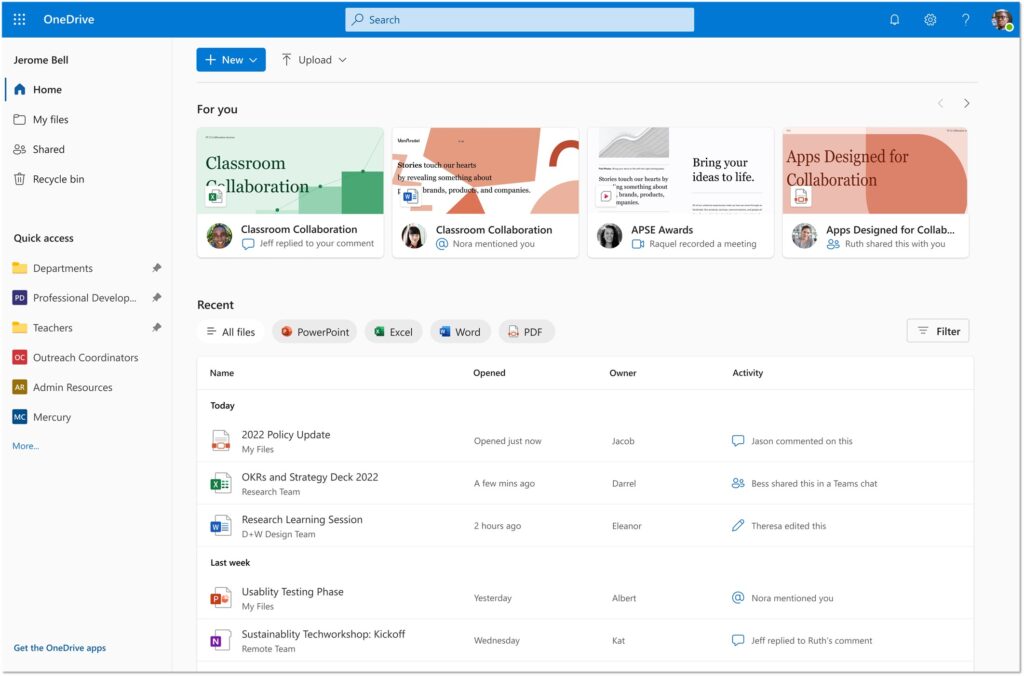 Pin Your Important Folders
While you may have a bunch of document libraries, but probably use some more than others, right? You can now find and access the places where you continually work the most by pinning certain document libraries to the Quick access section in the left navigation bar of OneDrive Home.
To add a folder to the Quick Access pane, right-click the folder in Windows Explorer or the OneDrive folder and select

Pin to Quick Access.