Layer3 provides security from the user to the edge of your infrastructure and beyond.
Security is constantly evolving
Basic security with antivirus and a firewall are simply not enough anymore. Sophisticated threats require a sophisticated approach to security.
Layer3 employs a methodology called Zero Trust as part of your ManageX solution to protect your entire IT environment, from the border to the boardroom. This aggressive security bundle is based on the assumption that any user, device or account could be compromised 'behind the lines' at any time.
For more information, see Improved Security.
Threat actors are getting smarter and becoming advanced with their attacks. It is important to have a continuous staff improvement plan to manage the human risk within your business.
Layer3's Human Risk Management (HRM) has been designed to keep your staff up to date with the most current cyber awareness.
Constant improvement
Evaluate, educate and calculate. HRM provides a full service to test and educate your staff on cyber awareness.
Drive Cyber Awareness
Identify each user's security knowledge gaps and automate training programs that tackle their risk.
Save time — Automated cyber awareness training
Engage users — Personalised programs for every user
Cover the essentials — Infosec & compliance courses
simulated phishing tests
Simulated phishing tests are executed on a monthly basis which have been customised to match specific types of emails your business would normally receive.
With unrivalled security and insight, the Layer3 SecurityX Gateway brings a fresh new approach to the way we manage your firewall, respond to threats, and monitor what's happening on your network.
This is a 'next gen' Firewall-as-a-Service brings together high-performance Intrusion Prevention System (IPS) and Advanced Threat Protection (ATP) with Layer3 monitoring and management to stop the latest hacks and attacks dead in their tracks.
SecurityX Gateway is deployed as a managed service and fully integrated with your ManageX Prime solution. Layer3 provides you with the hardware, licensing, management, monitoring and we support your requirements to protect your business.
Expose Hidden Risks
Superior visibility into risky activity, suspicious traffic, and advanced threats helps you regain control of your network.
Stop Unknown Threats
Powerful next-gen protection technologies like deep learning and intrusion prevention keep your organization secure from the latest advanced threats like ransomware, cryptomining, bots, worms, hacks, and breaches.
The SecurityX GATEWAY solution includes:
Identifies suspicious payloads coming in through phishing, spam or web downloads and sends them away for machine learning analysis and execution.
Identifies hundreds of unknown, evasive, and custom applications to prioritise the ones you want and block the ones you don't.
Identifies all browser applications and cloud services to get any 'shadow IT' and at-risk data threats under control quickly.
Industry leading authentication options and user-level enforcement for threat and intrusion protection, sandboxing, application control, traffic shaping, web filtering and routing.
A full suite of standard remote access and site-to-site VPN technologies, plus our unique remote ethernet device tunnel VPN option and free remote access clients.
Protects critical applications like Microsoft Exchange or Sharepoint with simple, pre-defined policies.
Intercepting Exploits
SecurityX Gateway uses technology like exploit prevention and CryptoGuard Protection to identify malware exploits and ransomware before reaching your network. Combined with an Intrusion Prevention System (IPS) if a hacker is trying to exploit a network vulnerability, SecurityX Gateway will stop it cold.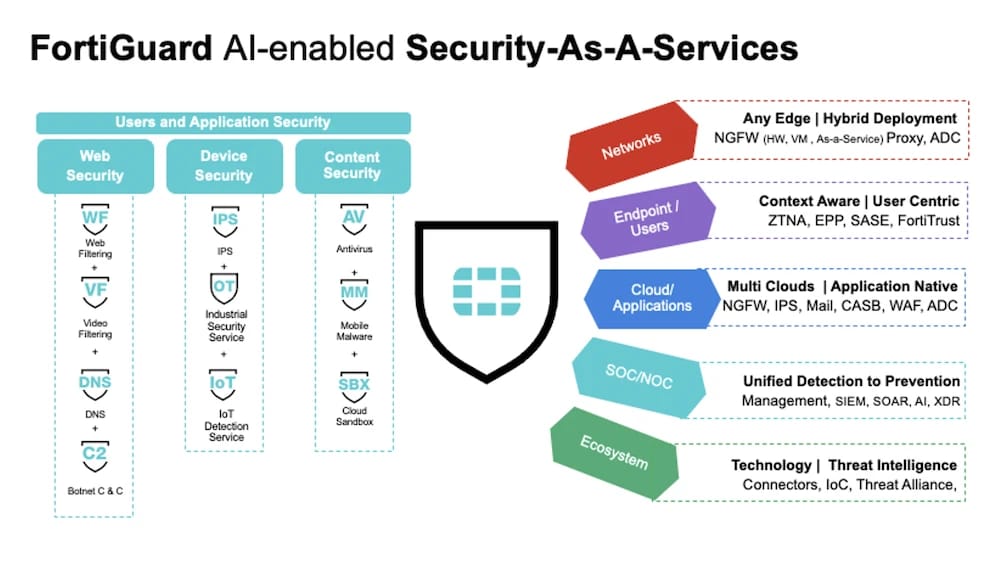 Optimise the performance of your organization's local network with a SecurityX LAN service from Layer3.
Whether your business is large or small, at a single office or in locations across the country, Layer3 has powerful, remotely managed LAN solutions (switch and WiFi) built to fit your requirements. SecurityX LAN manages an end-to-end system of network devices across different locations, all controlled from a single remote interface.
We will handle it
Using the latest in technology, our engineers will stage, configure, monitor, and manage your LAN system efficiently and expertly. You just need to purchase the managed switch and access points (APs) and have the APs mounted and cabled at targeted spots within your office (which we will determine after scoping your location), and we'll handle the rest.
The SecurityX Lan solution includes:
Smart Switch & WiFi System.
SDN (Software-Defined Networking) Solution.
Cloud Hosted Network Controller.
Fully Scalable for Devices and Locations.
What can we do
OUR SERVICES
All the tools and managed services you need to drive your business forward. Layer3 has 4 complimentary service stacks to deliver a full spectrum of technology solutions.