We have datacentres in both Auckland and Wellington where we host customer equipment as well as our own virtual cloud.
We are experts at deploying cloud solutions at scale with implementations of upwards of thousands of users.
CloudX Private is a fully customizable Infrastructure as a Service (IaaS) system from Layer3 enabling businesses to move their infrastructure to a New Zealand-based virtual environment. With datacentres in both Auckland and Wellington
Dual Everything
Our platform is hosted with continuous replication between dual datacentres in Auckland and Wellington with fully redundant connectivity, firewalls, switches. All CloudX infrastructure, including servers, SAN, power supply, UPS backup, generator and cooling are N+1 redundant.
Run All Your Apps
Any software you can run on your server or computer, you can run in CloudX Private or CloudX Desktop.
enterprise backup
We use Veeam backup across our infrastructure, whether you co-locate your hardware with us, or if you are using virtual infrastructure. Your backups will be replicated between datacentres and stored off-site on virtual tape backup.
Secure Access
CloudX Private access is provided via secure VPN and/or remote desktop sessions from anywhere passing through our security gateways.
Co-location
Still want to run your own hardware? No problem. We also host customers equipment in our datacentres. Either leased directly through Layer3, or bring your own equipment. Enjoy the security and reliability of Layer3 hosting.
Offsite backup infrastructure
Completely customised infrastructure
Virtual platform powered by VMWare
Datacentres in both Auckland and Wellington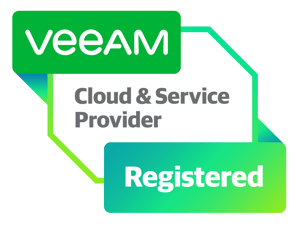 Invent with purpose and turn ideas into solutions
Azure is a Microsoft's ever-expanding set of cloud computing services to help your organization meet its business challenges. Azure gives you the freedom to deploy applications and services such as Virtual Machines, storage, and Active Directory on a massive, global network.
Be Ready for the Future
Continuous innovation from Microsoft supports your development today - and your product visions for tomorrow. Build on the latest advancements in the cloud, including more than 1,000 new capabilities released in the last year.
Trust your Cloud
Because all the heavy lifting comes from the remote CloudX Desktop processor, not your desktop computers, even old slow computers will be fast and agile when running CloudX Desktop.
Operate Hybrid Seamlessly
On-premises, in the cloud, and at the edge - Azure meets you where you are. Integrate and manage your environments with tools and services designed for hybrid cloud.
Streamline customer feedback
Microsoft 365 brings together the best-in-class productivity of Office 365 with simple device management and security to connect people and information in an intelligent new way.
It's a full experience
Connected experiences improve productivity and foster a culture of collaboration.
Transform, enhance, integrate
Transform how you manage your business and enhance customer relationships with integrated workflows, feedback, data and insights.
Full control
Intelligent security proactively protects your employees, your data, and your customer information.
CloudX Shadow
Local, bare-metal, off-site backup and recovery solution, built as a complete replica of your server or server array, and held in cold storage within the Layer3 Private Cloud system.
CloudX Shadow 365
Microsoft provides powerful services within Office 365 – but a comprehensive backup of your Office 365 data is not one of them. CloudX Shadow 365 eliminates the risk of losing access and control over your Office 365 data including Exchange Online, SharePoint Online, OneDrive for Business and Microsoft Teams – so that your data is always protected and accessible.
Microsoft Enterprise Mobility + Security
Stay secure and productive anywhere, on any device, with identity and intelligence-driven innovations. Microsoft Enterprise Mobility + Security is intelligent mobility management and security platform. It helps protect and secure your organization and empowers your employees to work in new and flexible ways.
What can we do
OUR SERVICES
All the tools and managed services you need to drive your business forward. Layer3 has 4 complimentary service stacks to deliver a full spectrum of technology solutions.