Layer3 Takeover at Wellington Phoenix Event
Daniel Bohan
Sales Manager
This past Saturday's Wellington Phoenix Football Club Double Header at Sky Stadium was the scene of an 'Upper Hutt takeover' as the Upper Hutt City Football Club (UHCF) sent a contingent of over 50 junior players to serve as the mascots and honour guard for event.
Some of the 8-10 year olds were responsible for walking players from all teams out to the field, hand in hand while others held aloft a mix of Wellington Phoenix and Rainbow #pride flags.
The event saw the Phoenix men's team defeat the Newcastle Jets 2-1, while the Phoenix women's team shared a 1-1 draw with the Brisbane Roar. However, those weren't the only games for the fans to enjoy. The Upper Hutt juniors were back on field at the to put on a show of themselves with some 'pickup' games of junior football as part of the Halftime Heroes feature.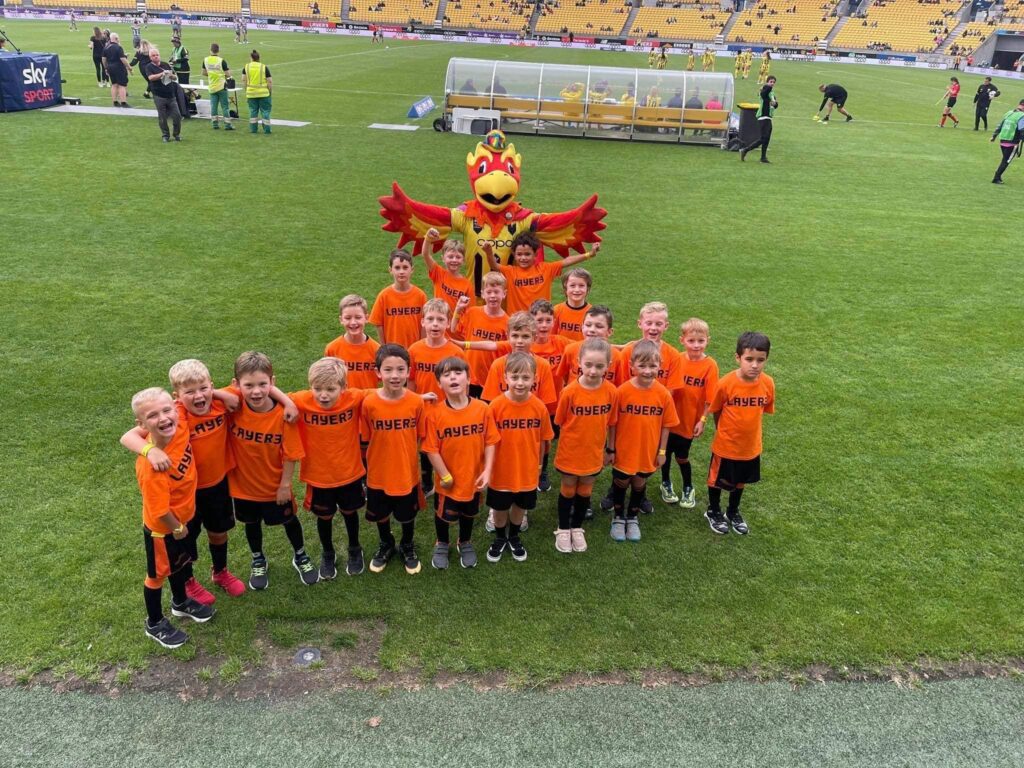 The kids, who all enjoyed their this incredible, unique on field experience, were there at the invitation of Layer3 New Zealand. Layer3 is an official sponsor and the IT partner for the Wellington Phoenix and was the official Matchday Partner for the double header.
"As part of our matchday sponsorship," says Layer3's Daniel Bohan, "we had the opportunity to arrange the mascot and honour guard experience. Of course, being a proud Upper Hutt-based company, we wanted to give that opportunity to our local kids."
160 free tickets to the event were provided to Upper Hutt City Football so that every child participating could bring along family members to watch them in action on the big stage.
"The kids did us proud on field and off" says Bohan, adding that the whole UHCF group was very well organised and very well behaved.
This double header was also part of the A-League's Pride Round, with $1 from every ticket sold donated to Rainbow Youth, a prominent national charity supporting the rainbow community.
We were also honoured to have the opportunity to speak in the Chairman's Lounge at halftime.
"Layer3 is super proud to be involved with the Pride Round event and we are honoured that our little Upper Hutt company is able to support the Wellington Phoenix."
Apart from its partnership with Layer3, the Wellington Phoenix now have strong ties to Upper Hutt through the club's new home base and training centre at New Zealand Campus of Innovation and Sport in Trentham. Layer3 manages IT and security for clients around New Zealand but has been based in Upper Hutt's CBD Tower for over 18 years.