New Polls App in Microsoft Teams
Daniel Bohan
Sales Manager
In its set of Microsoft Teams updates for July, Microsoft has replaced the "Forms" app within Teams with a new app called "Polls." This should make it easier for users to find and include polls in Teams chats and meetings.
Where is it?
You can find the new Polls app in the Teams app store (via the sidebar or top navigation bar in a meeting) or from the message extension flyout menu.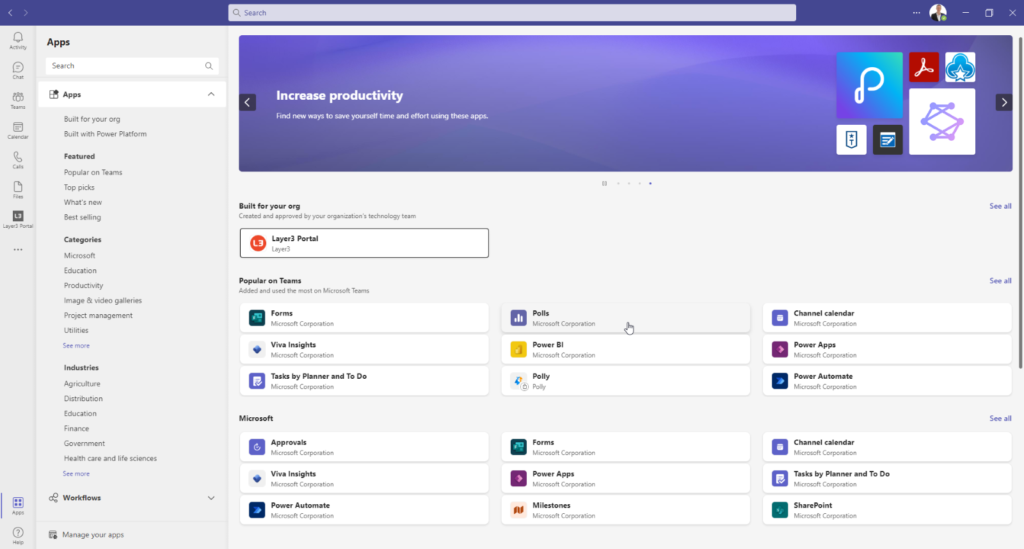 Recycle your polls
You can now check out and re-use past polls in new meetings to save time.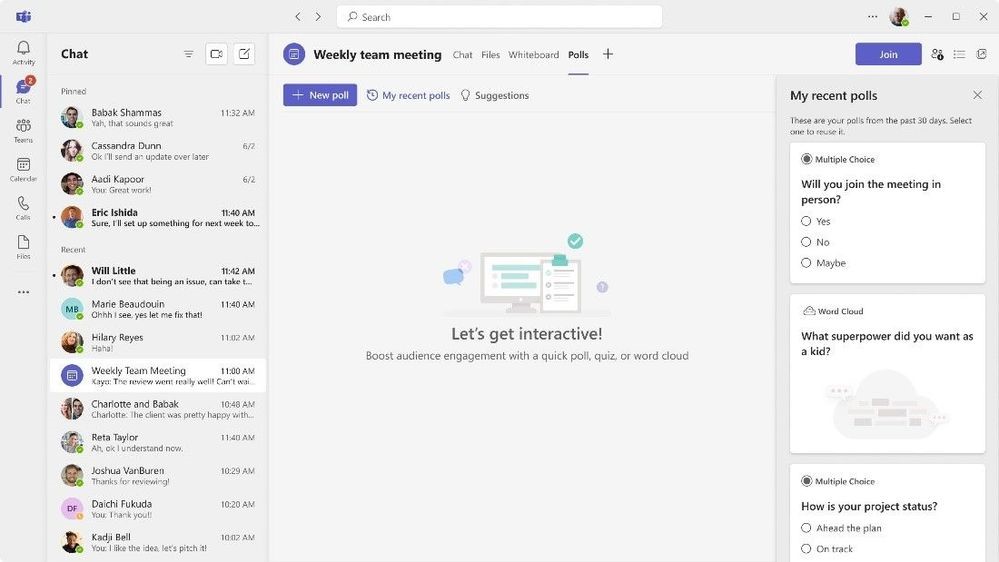 Polls suggestions
Get ideas for polls you can add to meetings to break the ice and boost engagement from a handy side panel.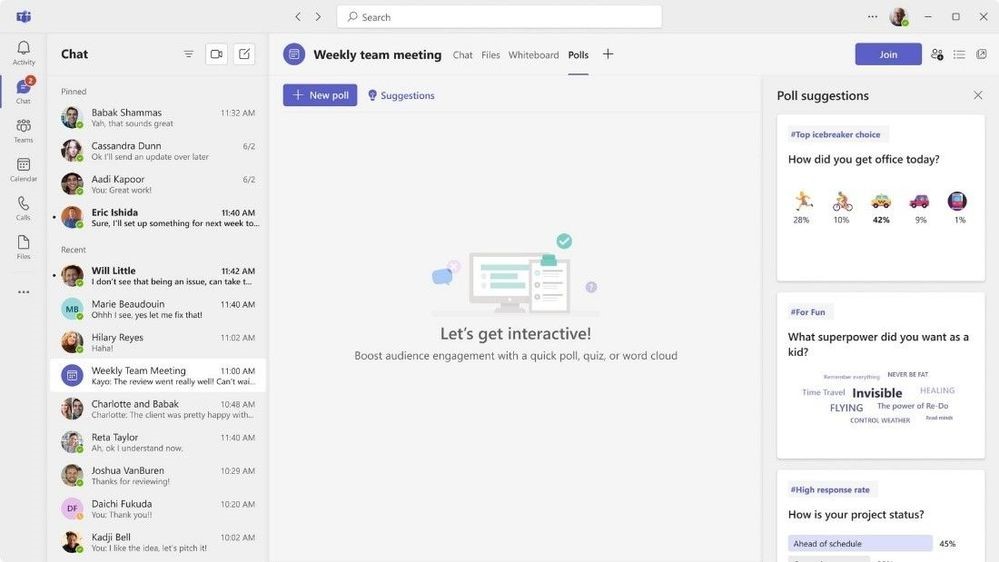 Other user interface improvements to the suggestions pane include a new entry point to the polls portal page where you can turn the suggestion list on or off and a new poll results view so you can preview how the poll will look to your meeting audience after it's launched.
Animated response confirmation
When a user has entered a response to a poll, a nice new animation will appear to confirm their votes have been submitted.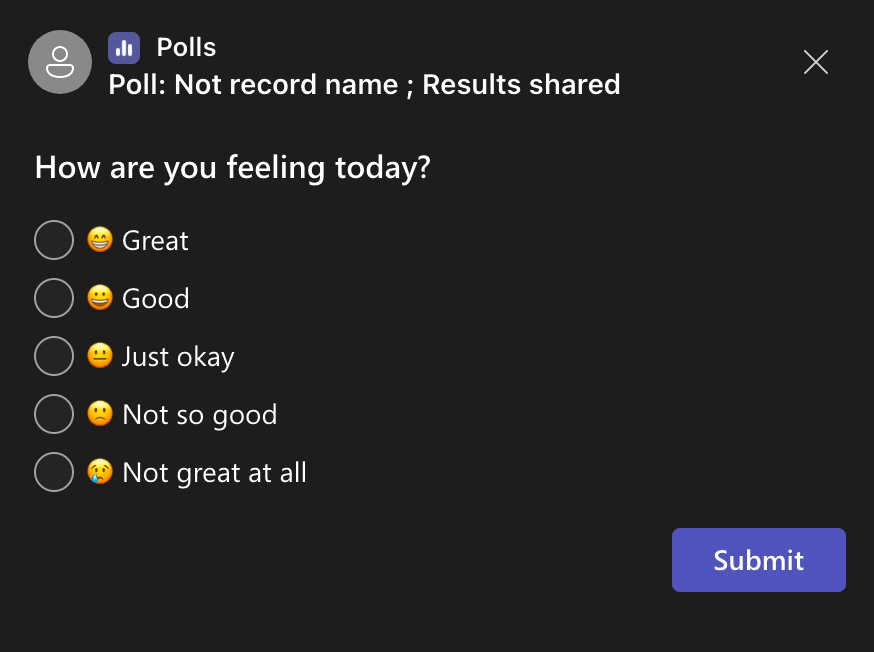 Ratings
Microsoft has finally added "Rating" as a new question type, allowing participants to give scored feedback by rating on the scaled symbols.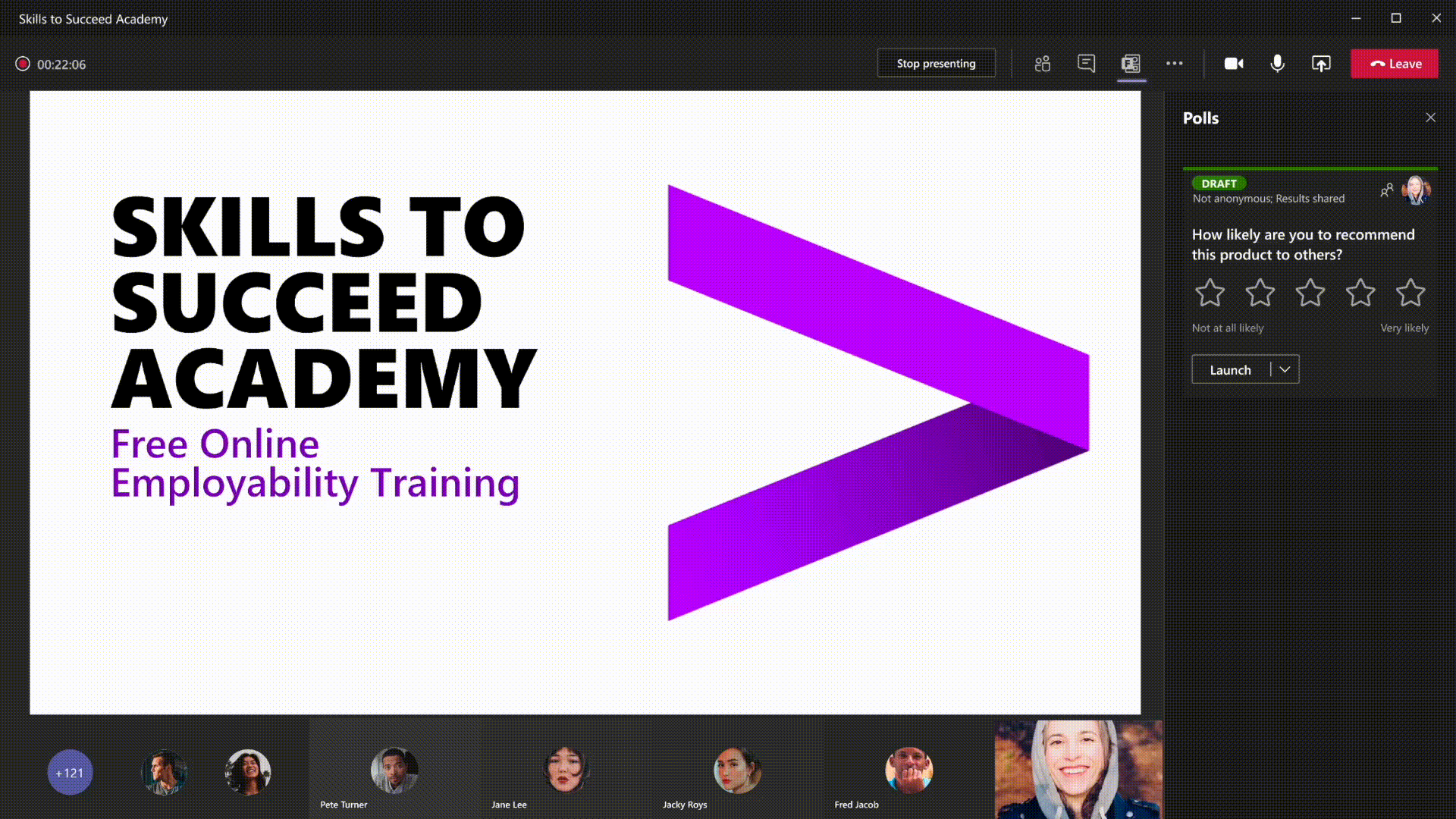 Better results display
The poll result view has been improved with details like colour indication and dynamic results for a more clear and more intuitive experience.