SASE: The Future of IT Security Without a Firewall
In recent years, there has been a shift in the way organizations approach IT security. Rather than relying on traditional on-premises solutions such as firewalls, many are turning to Secure Access Service Edge (SASE) as a more comprehensive and effective solution.
SASE is a converged security platform that combines a range of security functions, including networking, secure web gateway, firewall, and more, into a single, cloud-based service. By integrating these functions into a single platform, SASE provides a more holistic approach to security that is better suited to today's increasingly complex and dynamic threat landscape.
One of the key benefits of SASE is that it allows organizations to move beyond traditional perimeter-based security models. With SASE, security is not tied to a specific location or device, but rather is provided as a service that follows users wherever they go. This means that organizations can better protect their employees and data, regardless of where they are working or what device they are using.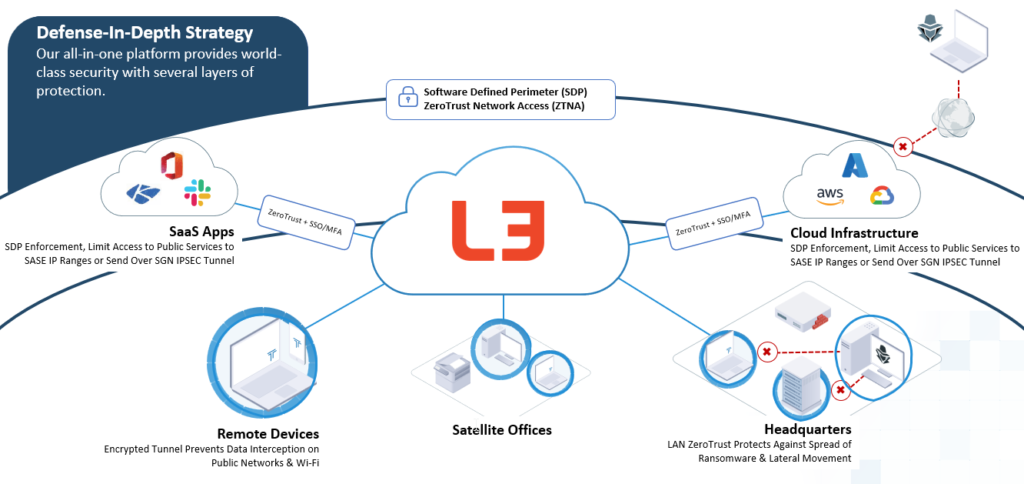 One of the key drivers behind the adoption of SASE has been the increase in remote work due to the COVID-19 pandemic. With many employees working from home, traditional perimeter-based security models have become less effective at protecting against threats. This is because employees are no longer accessing corporate networks from within the corporate perimeter, but rather from a variety of locations and devices.
In this environment, SASE has proven to be a valuable solution. By providing security as a service that follows users wherever they go, SASE allows organizations to secure their employees and data regardless of location. This has been particularly important as the pandemic has forced many organizations to quickly adapt to remote work and secure their networks in a decentralized manner.
In addition to addressing the challenges of remote work, SASE has also helped organizations to address other security inadequacies when working from home. For example, many employees may not have the same level of security on their personal devices as they would on corporate-issued devices, making them more vulnerable to attacks. SASE helps to mitigate this risk by providing a consistent level of security regardless of the device being used.
Another advantage of SASE is that it is highly scalable and flexible. Because it is delivered as a cloud-based service, organizations can easily scale their security up or down as needed, without the need for costly hardware or software installations. This makes it an ideal solution for organizations of all sizes, from small businesses to large enterprises.
So what does the future hold for IT security without a firewall on premises? It's clear that SASE is quickly becoming the go-to solution for many organisations, and it's likely that this trend will continue to grow in the coming years. With its ability to provide comprehensive and flexible security that follows users wherever they go, SASE is well-positioned to meet the evolving needs of modern organizations.
If you wish to find out more about SASE, contact Layer3.